Professor Jamal OUENNICHE
Dr. Ouenniche is Professor and Chair in Business Analytics at the University of Edinburgh Business School (UK) and Member of the Senate. He held positions such as Member of the Business School Executive Board, Head of the Management Science and Business Economics group, and Director of the MSc in Business Analytics. His research portfolio encompasses a broad range of applications and a variety of research methodologies in descriptive, predictive and prescriptive analytics, and tackles important managerial issues in manufacturing, transport, banking, energy, and public sector policy. Some of his research is concerned with methodological contributions to the fields of optimization, artificial intelligence, data envelopment analysis, multicriteria decision making, risk modelling and analysis, and forecasting.
He acts as a Referee for over 30 academic journals, several international conferences, and several national and foreign research councils. He is also a Member of the Editorial Board of eight academic journals and is an Associate Editor of Journal of Optimization Theory and Applications. His research is published in Operations Research; European Journal of Operational Research; Computers and Operations Research; Journal of Optimization Theory and Applications; Expert Systems with Applications; International Journal of Operational Research; Journal of the Operational Research Society; Annals of Operations Research; Management Decision; International Journal of Production Economics; International Journal of Production Research; Technological Forecasting and Social Change – An International Journal; International Review of Financial Analysis; Applied Financial Economics; Applied Economics Letters; Energy Economics; Applied Energy; and The Journal of Developing Areas, amongst others.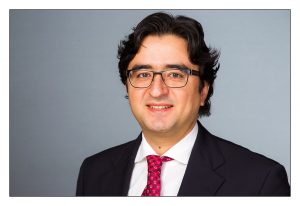 Professor Nihat AKTAS
Dr. Nihat Aktas holds the Chair of Mergers and Acquisitions at WHU Otto Beisheim School of Management (Germany) since September 2013. The Chair's research and teaching is in the broad area of finance with a focus on corporate valuation, investment banking, and mergers and acquisitions. He previously worked at Skema Business School (France), EMLYON Business School (France), and Louvain School of Management (Université catholique de Louvain). Being interested in empirical corporate finance in general, Professor Aktas is the coauthor of several research articles published in peer-reviewed international journals including the Journal of Financial Economics, Journal of Financial and Quantitative Analysis, Economic Journal, Journal of Corporate Finance, and Journal of Banking & Finance. His research has been featured on the programs of various international conferences, such as the American Finance Association and European Finance Association, and quoted in widely read international media, such as the Financial Times and The New York Times. He was a visiting researcher at the Anderson School of Management (UCLA, Los Angeles) in 2001–2002.